Our Vitamins & Health Buyer Predicts the Hottest Vitamin Trends for 2019
It's almost 2019 and it seems people are more tuned in to their health and well-being than ever before. New and exciting health and vitamin trends are on the rise, and it's fun to stay in the loop! So we've rounded up our top 5 vitamin & supplement trends for 2019. From keto supplements to collagen, here are the hottest products you can expect to see everywhere.
2019 Trend #1: Keto, Keto, Keto!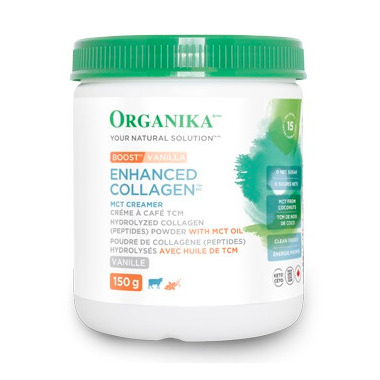 What's all the hype about? The keto(genic) diet was arguably the biggest diet in 2018, and we predict it will be an even bigger deal in 2019! It consists of eating mostly fat (including cheese!) and protein, and very few carbohydrates (20-30 grams per day). The body then burns fat instead of sugar through a process called ketosis that is said to support weight loss and help you focus. And there are new high-fat products emerging to help get you into ketosis, like special coffee creamer, "good fats" snack bars, exogenous "instant" ketones, and so much more.
We love Organika Enhanced Collagen Boost Vanilla. This new dairy-free powdered creamer from Organika tastes amazing in coffee, plus it adds the combined benefits of collagen and MCT oil. We especially love that there's no sugar added!
2019 Trend #2: Collagen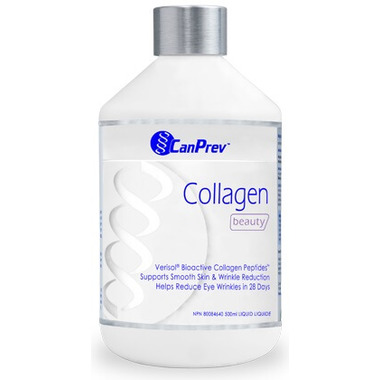 What's all the hype about? Happy skin, happy joints, happy tummy! Collagen has taken the health & wellness world by storm, thanks to its flavourless taste and its ability to help keep your hair, skin and nails in tip-top shape. Powdered collagen was by far the most popular in 2018, but we're seeing new (tasty!) forms emerge – like liquid collagen, flavoured fruity drink mixes, and collagen snack bars.
We love CanPrev Collagen Beauty Liquid. This is by far the easiest and tastiest way to add collagen to your daily routine – just take a single dose in the morning (10mL) and you're set for the day! No stirring needed.
2019 Trend #3: Gummy Vitamins – For Adults!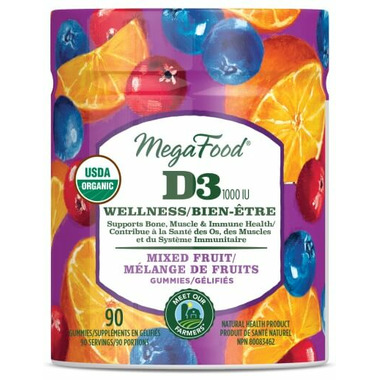 What's all the hype about? Gummy vitamins have been around for years to help sneak extra nutrients to kids who otherwise wouldn't take them, but now we're seeing tastier vitamins emerge for adults! They're yummy and super easy to take…what's not to love?!
We love MegaFood Vitamin D3 Wellness (1000 IU) Mixed Fruit Gummies because they're made from real, sustainably sourced fruits like blueberries from Quebec and oranges from Florida! Plus, the recommended daily dose is only 2 gummies, which is a lot less than some of the other gummy vitamins out there so be sure to read your labels carefully.
2019 Trend #4: Fermented Supplements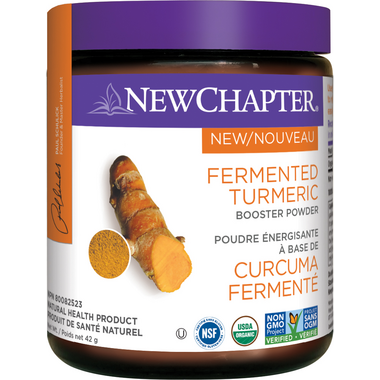 What's all the hype about? Fermented foods like kimchi, sauerkraut, and kefir were trendy in 2018 as probiotic-rich foods that are great for gut health. Fermented supplements are great for gut health too! They're easier for your body to digest and absorb which, in turn, helps reduce any unwanted bloating. Genuine Health is a wonderful Canadian brand that's leading the charge on fermented protein powders and bars, and other fermented supplements.
We love New Chapter Fermented Turmeric Booster Powder. Turmeric is known as the "King of Herbs" in Ayurvedic medicine thanks to its anti-inflammatory properties, and we love knowing that the antioxidants in this fermented turmeric are easier to absorb.
2019 Trend #5: Vitamin K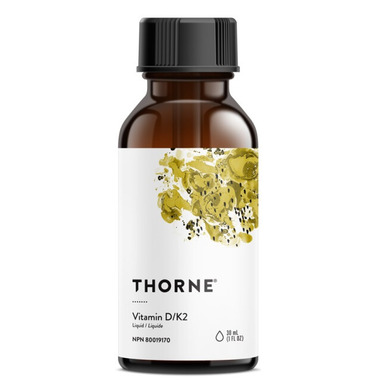 What's all the hype about? Vitamins A, B, C and D have been popular for years, and now the lesser known vitamin K (more specifically, K2) is on the rise. The vitamin K family consists of vitamins K1 and K2 – and most people get enough vitamin K1 from their diets (green leafy veggies) but not enough vitamin K2. Its job is to help with bone development, dental health, and heart health. To learn even more, check out this post all about vitamin K2.
We love Thorne Research Liquid D/K2 Vitamin. Thorne Research is a high-quality brand from our Professional Vitamin Shop, so you know it's the best of the best.
Check out our full list of 2019 Vitamins & Supplements Trends for even more new and exciting products!