Workout Must-Haves For 6 Fitness Personas
We're all about delivering wellness to you and your family, so it shouldn't surprise you that some of the members of the Well.ca team are avid exercise lovers. After all, it helps us stay well! Read on to get to know some of our resident fitness fiends and learn about their workout routines and must-have products:
The Gym Enthusiast | Cori, Community Manager
My Workout Routine:
I'm a reformed couch potato turned gym enthusiast. If you had told me a few years ago that I'd be someone who gets up at 6am 4 or 5 times a week to go to the gym, I would definitely not have believed you! On an average session, I usually do 20-30 minutes of cardio and 40-45 minutes of weight training. I love my routine because it's really cool and super validating to see and feel myself getting stronger every week.
My Workout Must-Haves: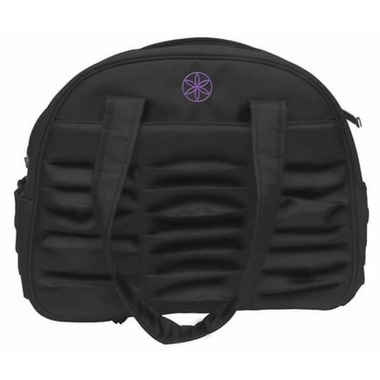 1. Gaiam Metro Gym Bag
I hit the gym in the mornings then head straight to the office, so I need a place to keep all my stuff conveniently organized. I love that this one has a zippered pocket to keep my keys and wallet stashed away safely, holds everything that I need, and even has a spot for my water bottle!
2. S'well Stainless Steel Water Bottle in Bikini Pink

I can't get through a gym session without water breaks, so a good water bottle is a necessity. The fun hot pink colour also helps brighten my mood, even on super early mornings.
3. Vega All-in-One Chocolate Coconut Cashew Meal Bars

I'm always STARVING after a gym session, especially if it's a weights and cardio day. Keeping these within reach helps me stave off running to a nearby café for second breakfast. They've got a ton of protein to help me feel fuller longer, and they're totally plant-based…perfect for hungry vegetarians like me!
The Runner | Katherine, Inventory Analyst
My Workout Routine:
I run 5-6 days a week, doing training for 5km races.  I can't wait to put on my running shoes when I get home and hit the trails!
My Workout Must-Haves:
1. S'well Wood Collection Stainless Steel Water Bottle

This water bottle is great for races where I want ice-cold water at the finish line, which – let's face it, is every race.  I can fill it up when I leave my house, and hours later the water is still freezing and refreshing.  Plus, the wood grain inlay is super-cute.
2. Vega Sport Apple Berry Recovery Accelerator

When I come home with all of my energy drained, this drink is a great pick-me-up.  It works especially well when I'm extra tired from running in the heat.  When I have this, I can go for a long run on the weekend, AND stay awake for the rest of the afternoon without a nap.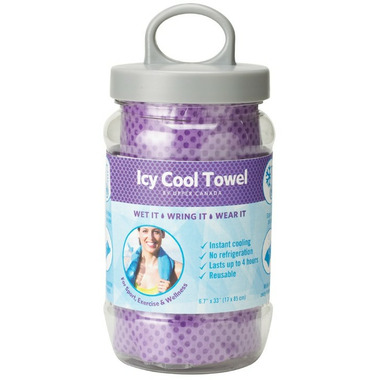 3. Upper Canada Icy Cool Towel

Another wonderful product for those hot and humid days.  This is a great way to cool down your core temperature without taking a 2-hour cold shower.
The Dancer & Yogi | Lesley, Customer Care Manager
My Workout Routine:
I've been training in dance for over 25 years now, and typically take classes at least twice per week. Between dance classes, yoga is my primary go-to because it helps to keep me feeling strong, stretched and limber for dancing. I also love the meditation aspect in yoga. For an hour or so, I can completely tune out the events of the day, and turn my focus 100% to my well-being, my practice and myself.
My Workout Must-Haves: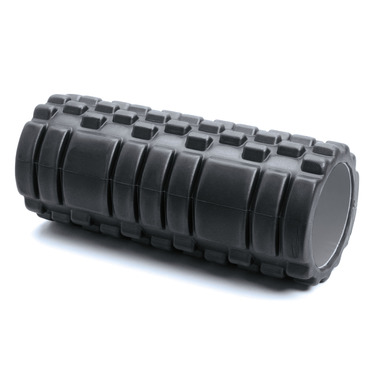 1. Everlast 13 Inch Pro Muscle Roller
I could not get by without my foam roller! I use it everyday to loosen and relieve tight muscles. I prefer a firmer roller with a hollow core, so this one is perfect for me.
2. Gaiam Surf Yoga Mat in Deep Plum

I always keep a mat at the ready in my car for an after work class. I love purple, so it's no surprise that I opted for a Gaiam Yoga mat in my favourite shade!
3. Genuine Health Fermented Vegan Proteins+

Post workout, I usually make myself a protein smoothie and I love Genuine Health Fermented Vegan Proteins+. It tastes great mixed with some frozen berries and doesn't upset my stomach like some other protein powders out there.
The Competitive Athlete | Lauren, Junior Graphic Designer
My Workout Routine:
I'm known in our office as the "Sporty Spice". Between Ice Hockey, Ball Hockey and Soccer I have something going on 5-6 days of the week, whether it's a game, tournament or practice.
My Workout Must-Haves:
1. Vega Pre-Workout in Acai Berry

I live by this stuff!! I do not play a game without taking my pre-workout energizer. It gets me feeling ready right at puck drop!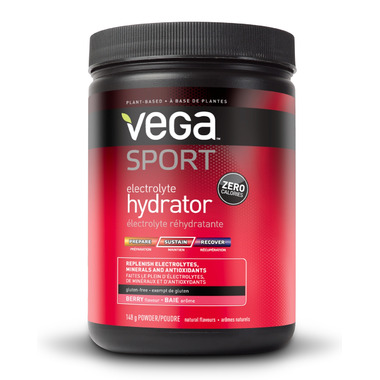 2. Vega Sport Berry Electrolyte Hydrator

Playing on those blazing summer days I can't survive on just water. Electrolytes are so important to keep me at my best throughout the entire game.
The Hot Yoga Lover | Anastasia, Buyer
My Workout Routine:
I practice hot yoga once a week. I love that it's an intense physical workout, and practicing in a heated room promotes flexibility.
My Workout Must-Haves: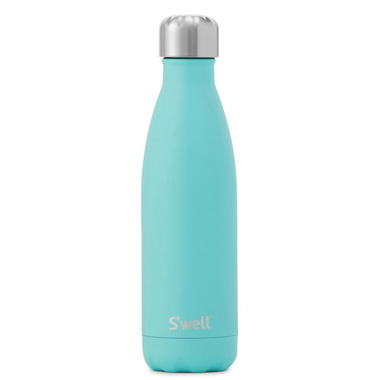 1. S'well Satin Collection Stainless Steel Water Bottle in Turquoise Blue
This water bottle keeps my water nice and cold for an entire class (and longer) and is sleek and stylish enough to go with with everything.
2. Vega Sport Berry Electrolyte Hydrator Singles
Staying hydrated during a workout is key…especially when that workout is hot yoga! Sometimes water's just not enough, so I reach for these natural, sugar & sweetener-free single packs to replenish my electrolytes during and after an intense class.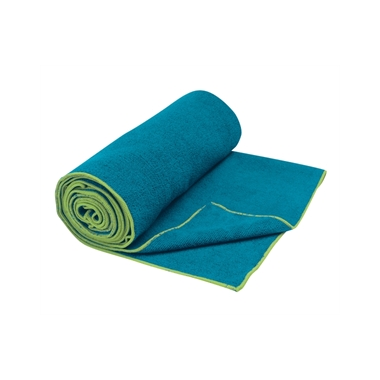 3. Gaiam Thirsty Yoga Mat Towel Blue & Teal
Hot yoga is a sweaty workout, so I never go to a class without a towel! This mat is super absorbent and designed to fit perfectly on top of your yoga mat.
The Weight Lifter – Nevin | Warehouse Team Lead
My Workout Routine:
I enjoy doing some form of fitness every day! You can find me in the gym at least 6 days per week, very likely I'll be near the weights! If I'm not in the gym, you can likely find me outside going for a walk on the trails or doing sprints at the park.
My Workout Must-Haves: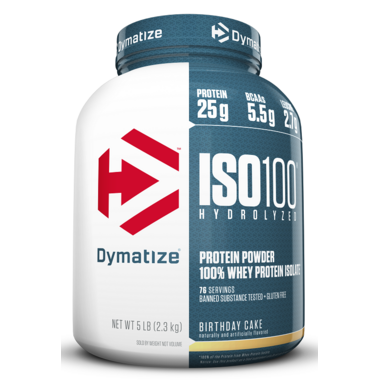 1. Dymatize Nutrition ISO 100 Hydrolyzed Whey Protein Powder

Protein powder is an essential supplement for any fitness enthusiast. ISO-100 contains no fillers, it tastes incredible and mixes perfectly with water, milk or in your own custom made shake.
2. Manitoba Harvest Hemp Hearts

You can add this high protein, high fiber snack to your yogurt, ice cream, protein shake – pretty much anything! There are so many vitamins and minerals in these, it's a must have.
Peanut butter without the fat. I absolutely love peanut butter, so much that I, like many others, eat it right out of the jar. The high amount of fat can get to me, which is why this is the perfect alternative. I discovered the perfect snack or meal: A scoop of peanut butter, PB2 Peanut Butter (they mix very nicely), a cut of serving of fruits, and a serving of hemp seeds. Filling, tasty and a great way to start off your day!