13 Must Have Products for Newborns
You did it. You survived the pregnancy and the birth and now you have this amazing, warm, sweet smelling bundle in your arms…now what?
Here are 15 things you REALLY need for a new baby. For more new arrival must-haves, check out our Baby Registry Essentials List!
13 Must Haves for a New Baby:

Vitamin D3: the Canadian Paediatric Society recommends at least 400 IU/day of vitamin D for all infants who are breastfed even partially. These drops are tasteless, odorless and contain no preservatives, no artificial flavours and no added colours. Baby Ddrops Liquid Vitamin D3
Soothing Tummy Oil: sweet almond oil gently nurtures the skin, and marjoram, chamomile and cardamom essential oils have traditionally been used to naturally soothe digestion. Weleda Baby Tummy Oil
Pacifier: sometimes babes need soothing and this pacifier is perfect for that. Sized and shaped for baby's developing mouth, its one piece construction and nipple are specially designed to ensure the natural development of teeth and gums. Philips AVENT Soothie Pacifier – Green
Shampoo & Body Wash: a shampoo that is a body wash too! The Honest Company's 2-in-1 Shampoo & Body Wash is chemical-free, natural, and sage for your little one's skin. Bonus – it's family friendly, so you can use it yourself as well! The Honest Company 2-in-1 Shampoo & Body Wash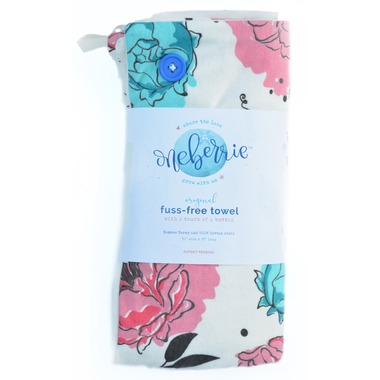 Bath Towel: this hands-free towel makes drying baby a breeze! Tabs interlock around your neck so you can pick up your baby with two free hands. Oneberrie Hands Free Towel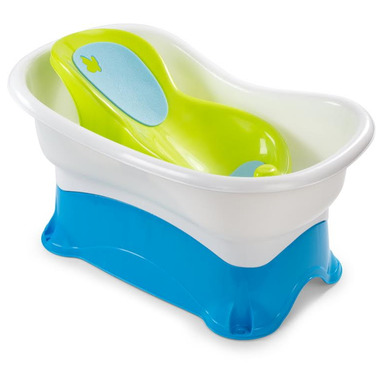 Infant Bath Tub: this baby tub easily allows you to bathe your baby in the sink, while baby is in a comfortable position and you are not hurting your back or knees on the ground. And it has different configurations for use as your baby grows! Summer Infant Right Height Bath Centre
Facecloths: eco-friendly washcloths made from natural organic cotton. Perfect as a reusable wipe and cloth, they are super soft and gentle on baby's delicate skin. Lulujo Baby Organic Cotton Facecloths
Swaddling Wraps: all aden + anais swaddling wraps are available in fashion forward prints that say as much about your style as they do about the traditions that bind mothers together around the world. aden + anais Bamboo Swaddling Wraps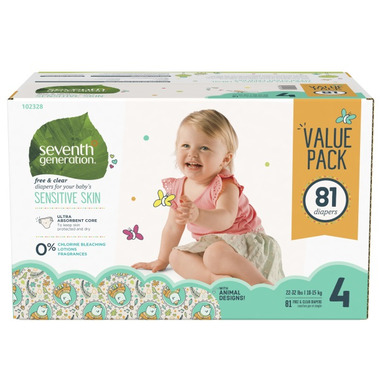 Diapers: soft, cloth-like comfort, premium absorbency that are non-irritating to baby's sensitive skin. Featuring stretchy leg gathers and re-sealable closure tabs. Seventh Generation Baby Free & Clear Diaper Super Jumbo
Baby Wipes: Natural, ultra-soft, vegan, extra-strong wipes gently cleanse baby's face, body and diaper area, leaving behind the protection of certified organic skin conditioning ingredients. They're great for sensitve bottoms but also countertops, pacifiers, and toys. You'll want to keep a few packs on hand at all times. The Honest Company Baby Wipes
Diaper Care: quick, effective relief for your baby's diaper rash and minor skin irritations. Zinc oxide protects and promotes healing, while calendula soothes the skin. Weleda Calendula Diaper Care
Baby-Safe Laundry Detergent: made with ultra-mild ingredients and perfect for newborns, toddlers, and kids with eczema. Dapple's baby-safe formula is hypoallergenic, fragrance-free, and contains no color brighteners or fabric softeners. Dapple Baby Laundry Detergent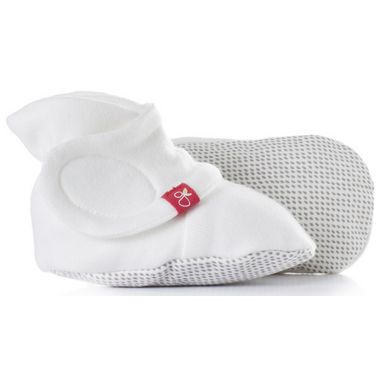 Baby Booties: These cute booties are super soft and cozy, and help baby's feet to retain the heat they so easily lose in their newborn days. goumikids Grey Drop Booties