Healthy On The Go Snacks
Staying healthy while still indulging in the bustling, enjoyable and interesting lives we lead can be a major challenge. It can be even harder when trying to achieve goals like increasing your energy, starting an exercise program, cutting down on your sugar intake or just plain old getting healthier. A key to success is to stock up on simple, quick foods that provide the ingredients to fuel your body.
Here's an easy guide to eating healthy on the go, with a focus on some of the key health trends and goals we've identified for this year.
Want to do something simple that's hugely beneficial to your health? Lower your sugar intake. Sugar has zero essential nutrients, is full of empty calories and turns to fat in the liver…basically it's useless. It also directly results in insulin resistance which can lead to many complicated, damaging and dangerous diseases.
Avoid Snacking On: Sugary candies, cookies, and snacks.
Instead, Reach For: Snacks that contain natural sugars and that are rich in protein, which will keep you satisfied longer.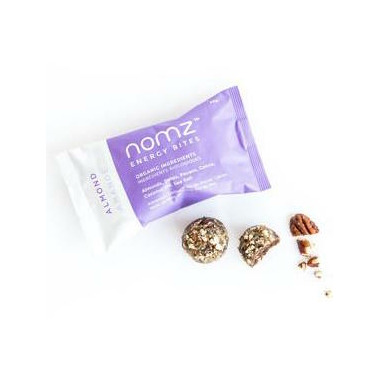 When you're craving something sweet, you likely do one of two things: reach for cookies, cake, and candy, or try to stop the craving by ignoring it. Neither of these tactics actually works in the short term. Why not try to feed the beast with snacks that have less sugar, more protein, sugar substitutes (that aren't bad for your body) or that are loaded with goodness?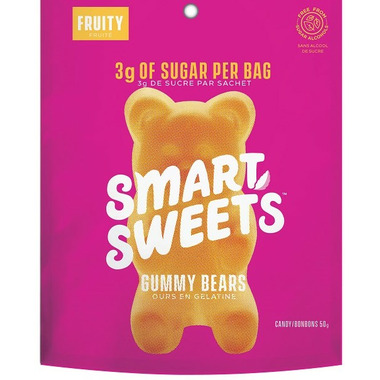 Our fave sweet treats right now are things like nomz Almond Energy Bites that honestly might actually taste better than any dessert you've ever tried and, they keep you full and satisfied.
Also on our list—especially for the holiday (candy) season—are Smart Sweets Fruity Gummy Bears made with stevia to hit the sweet spot without spiking our blood sugar levels.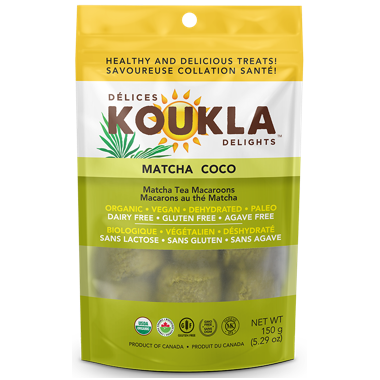 Roobar Chocolate Chip Vanilla Protein Bars are loaded with 15 grams of protein and the irresistible chocolate and caramel sweetness smashes any doubt that these flavours can't be part of your healthy life.
Paleo treats like Koukla Delights Organic Matcha Tea Macaroons are low in carbs and they nourish the body, indulge your sweet tooth and taste good.
Avoid Snacking On: Milk chocolate
Instead, Reach For: Dark chocolate—it's lower in sugar than milk chocolate and is full of beneficial antioxidants
Chocolate is a craving a lot of people can't get over—they'll break a perfectly healthy way of eating and reach for a box of smarties without thinking twice about it. But! The craving can actually be fulfilled—as long as you're careful and don't reach for the wrong treats. Dark chocolate is the perfect indulgence: it's rich, delicious and very fulfilling. Great on its own, it also pairs well with salt and with sweet—or both if you're so inclined.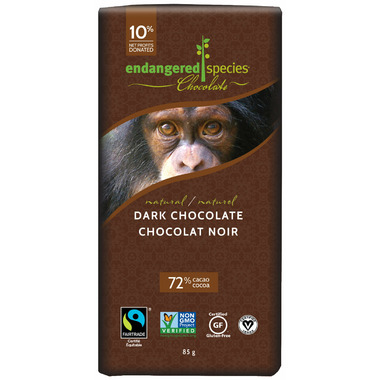 Love it all on its own? Snap a chunk off a bar of Endangered Species Dark Chocolate with 72% Cocoa—it's absolutely delicious.
If you like a little sweet with your dark, we suggest Heavenly Organics Almond Chocolate Honey Patties. These dark chocolate shells filled with organic raw white honey not only taste amazing, but dark chocolate and raw honey both offer minerals and immunity-boosting antioxidants.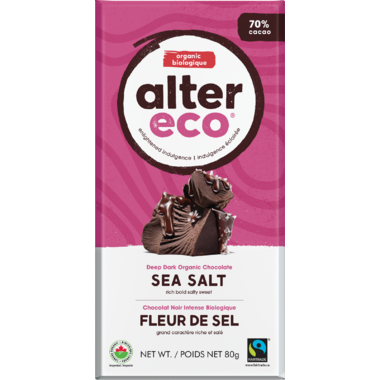 Want salt with your chocolate? Salt has the ability to pull more flavour out of chocolate, creating a fuller richer taste—quash two cravings in one fell swoop and reach for a bite of an Alter Eco Dark Organic Chocolate Sea Salt Bar.
If your passion is for salty and sweet, never fear. The Giddy Yoyo Organic Raw Salt & Vanilla 82% Dark Chocolate Bar quite literally has it all.
GOAL: GET YOUR GUT HEALTHY
Your gut is surprisingly important to the health of the rest of your body. A healthy gut means the body's digestive and immune systems are strong and working well. Your body has an improved ability to absorb vitamins and minerals, an accurate and strong immune response and the ability to eliminate toxins.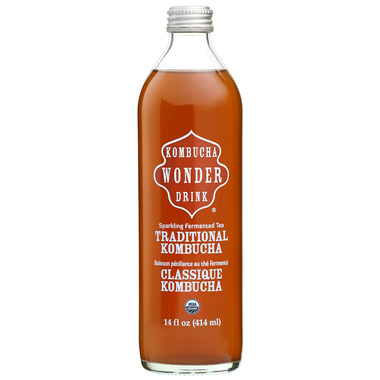 Avoid Snacking On: Processed and refined foods (many chips, cookies, and pop), GMOs and gluten.
Instead, Reach For: Fermented beverages, bone broth, snacks free of gluten and GMOs.
Things like kombucha, bone broth, whole grains, non-GMOs, good fats and dark green leafy veggies are great to indulge your gut. Now they all come in simple and snacky forms like drinks, cookies, and chips (yes, chips!).
Kombucha has naturally occurring acids that are known to promote health and boost vitality by cleansing, detoxifying and energizing the body. Sip away at a glass of Traditional Kombucha Wonder Drink and your gut will thank you.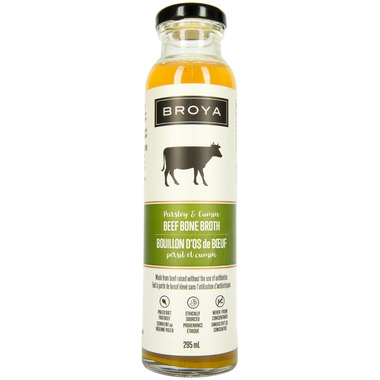 Bone broth is an ancient healing food making quite the comeback. It's not only delicious but is also packed with everything your body needs to improve digestion and energy levels. Want something warm? Cook with or drink (warmed is best) some Broya Beef Bone Broth and winter will not seem nearly as long or as cold.
Want something sweet? With ingredients we can pronounce (and spell!), Sweets from the Earth Nut Free Chocolate Chip Cookies are so, so delicious.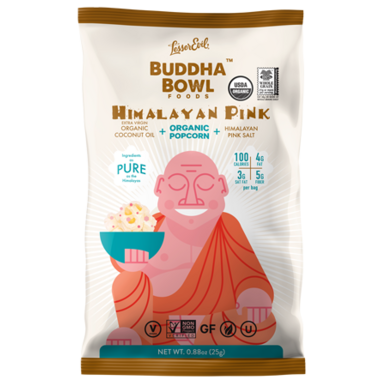 Need a salty snack? LesserEvil Buddha Bowl Popcorn is organic and non-GMO. It's infused with organic grass fed clarified butter and Himalayan salt and it is oh, so delicious.
Another really delicious salty snack is Simply7 Kale Chips. By baking kale's natural flavours and benefits into a bite-sized snack, these chips offer a healthy crunch. Pair them with your favourite dip for extra taste and some good fats. 
GOAL: INCREASE YOUR ENERGY
In these times of hectic, task-packed days, who couldn't use a little (or a lot) more energy? These foods can help with that. Feel free to add a healthy snack to get over that mid-afternoon slump or to help you get through an evening filled with laundry, cleaning or other jobs that constantly seem to pile up.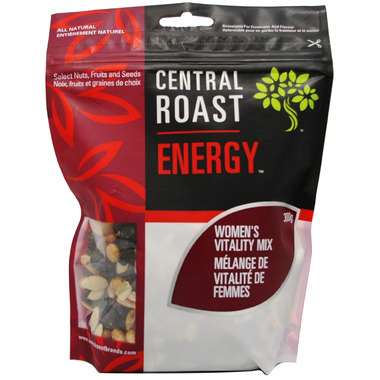 Avoid Snacking On: Salty and/or fried foods and refined sugars.
Instead, Reach For: Fruits, veggies, and nuts high in iron, protein, and manganese.
Snack food and health food are not mutually exclusive. You CAN have snack food that is both nutritious and delicious.
Nosh on Central Roast Energy Women's Vitality Mix of all-natural and wildly flavourful nuts, dried fruits, seeds and treats, and they'll satisfy every craving and give you a boost.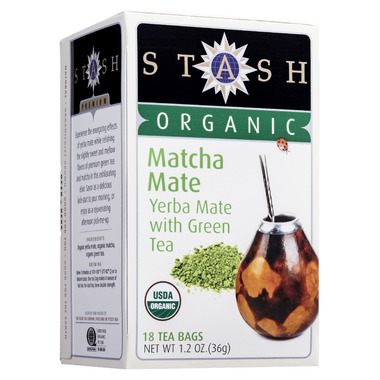 Matcha tea is an easy and simple way to add powerful health benefits to your diet. Stash Tea's Organic Matcha Mate combines the energizing effects of South American yerba mate, Japanese matcha, and premium green tea. It's a fantastic pick-me-up.
If we didn't say so, you'd probably never know that the fantastically fruity Veggie Go's Chewy Fruit and Veggie Strips are packing some serious greens. While we can't endorse lying to your kids, we can say that in this case, what they don't know definitely won't hurt them.