Green Stocking Stuffer Ideas for Everyone on Your List!
A stocking hung by the chimney with care is a favourite holiday tradition of ours. This year, make it all the more special by playing Santa and stuffing stockings for the ones you love with non-toxic and eco-friendly gifts. From the new parent in your life and the man (or men!) in your life to your furry BFF, the the kidlets and even your sister and bestie, we've got gifts that will make everyone smile and keep the earth happy, too! Check out our best picks for totally green stocking stuffers.
For the New Parents or the Mom- or Dad-to-Be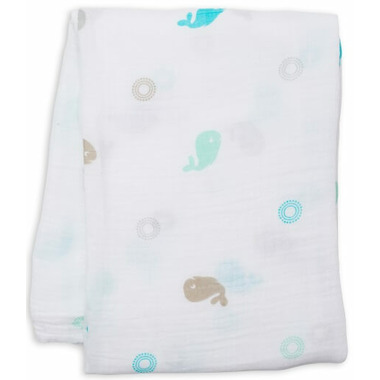 Lulujo Baby Muslin Cotton Swaddling Blanket
A new parent can never have too many bibs, burp cloths or swaddling blankets. This dual-layer swaddling blanket is made using a loose-weave, breathable and organic muslin cotton, and though it's seemingly delicate, it's extremely durable and holds up to machine washing and drying. In fact, the material becomes softer with each wash.
The first teething ring made of 100% natural rubber. Ideal for soothing painful gums with natural teething ring. The two rings have different textured surfaces for baby to choose from according to his age and needs, to give even faster relief for aching gums.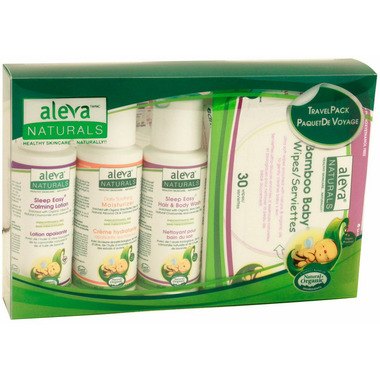 Aleva Naturals Newborn Travel Pack
Carefully designed to give new parents the convenience they're looking for on the go, this toss-and-go travel size pack contains: 60 ml Sleep Easy Baby Wash, 60 ml Daily Soothing Moisturizer,  60 ml Sleep Easy Hair & Body Wash, and 30 Bamboo Baby Wipes.
Balzac Coffee Freshly Roasted The Atwood Blend Whole Bean Coffee
New parents need coffee…make their year by supplying them with the best beans around. Bold, rounded and generous — this will provide one gutsy cup after another.
For the Kidlets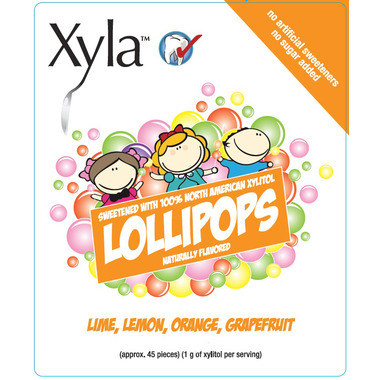 Xyla Naturally Flavoured Lollipops
These award-winning suckers are a favourite among all ages–and they even help to prevent cavities. All the convincing I need!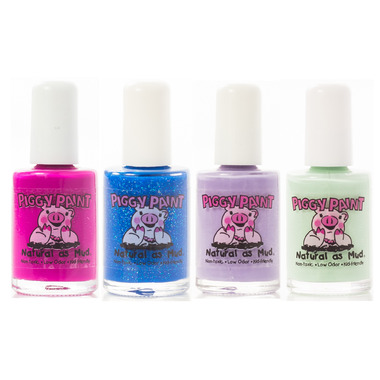 The premier non-toxic, kid-friendly alternative to solvent-based nail polish. This water-based natural nail polish formula is free of the harsh, smelly chemicals that most nail polishes contain, helping condition your little one's nails with long-lasting, vibrant color. Add some nail stickers for even more fun!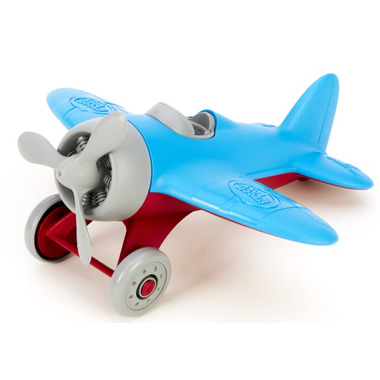 This is one aircraft Mother Nature is happy to clear for takeoff! Made from recycled plastic milk jugs, this single-seater plane features a spinning propeller, two-wheeled landing gear, and racing stripes on its rounded wings. No BPA, phthalates, PVC or external coatings, and also meets FDA food contact standards. Dishwasher safe.
For Your Bestie, Sister, Mom, Fave Female Coworker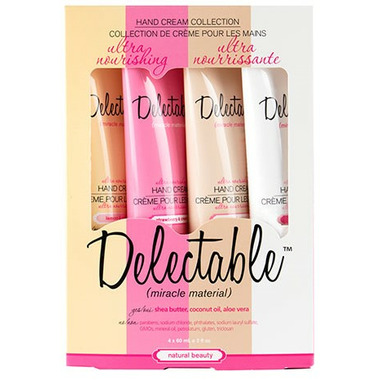 Be Delectable Ultra Nourishing Hand Cream Kit
Perfect for giving, this Be Delectable Hand Cream Kit is full of yummy treats for you and your hands! Free of parabens, sodium chloride, phthalates, sodium lauryl sulfate, GMOs, mineral oil, petrolatum, gluten, triclosan. Includes 4 delectable sample sizes (60 ml).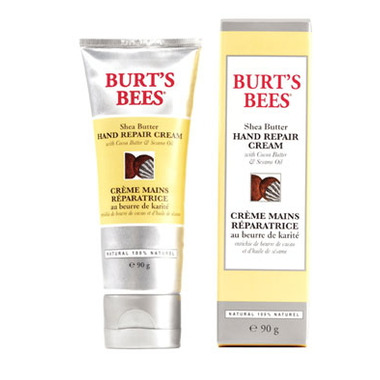 Burt's Bees Shea Butter Hand Repair Cream
Butter is better for softer hands! This winter, her hands deserve a buttery treat. This super rich natural hand cream is perfect for a daily indulgence and at 99.63% natural, you can't go wrong.
Vibrantly coloured polish that is long lasting, free of chemicals and goes on smooth and stays put. Plus it has a custom-wide 100% vegan brush for faster, better and easier application.
ANDALOU naturals 1000 Roses Pearl Exfoliator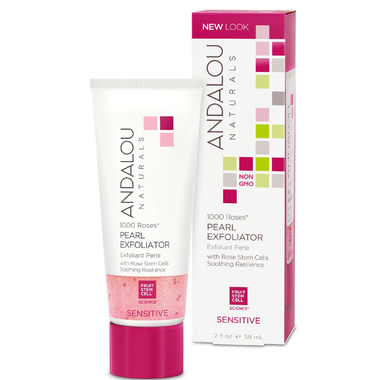 This non-GMO certified pearl exfoliator with Alpine Rose stem cells gently lifts away impurities and dull, dry surface cells. Pomegranate tones and tightens as humectants revive skin's moisture barrier for a naturally flawless complexion.
For Your Boyfriend, Brother, Dad, Fave Male Coworker
Herban Cowboy Milled Soap
Free of dyes and harsh synthetics, this soap also smells amazing. With skin conditioning seaweed, deep cleaning pumice and deodorizing black walnut in an organic vegetable oil base, his skin will never be softer.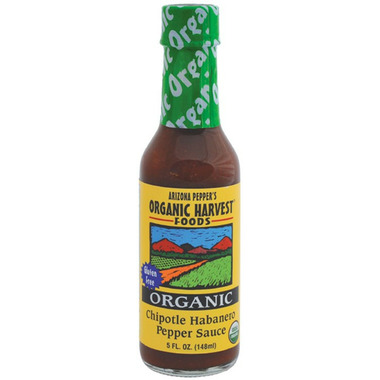 Arizona Pepper's Organic Chipotle Habanero Pepper Sauce
This sauce has the unmistakeable mix of habanero, jalapeno, and chipotle and is a winner for wings, and a must for Bloody Marys. Add it to marinades or use it as a dip, it will always be a crowdpleaser.
Natural Grooming by Herban Cowboy Shave Soap
Let your fave guy indulge in a more traditional shave by lathering up with this dusk scented shave soap. You might want to get a bowl and brush for him too…and maybe a straight razor if he doesn't have shaky hands!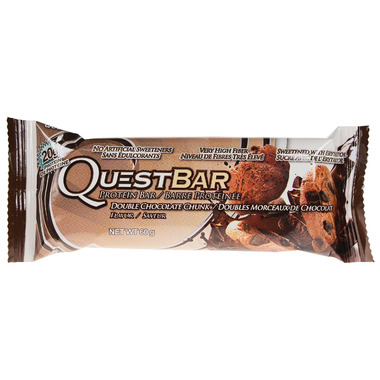 Quest Nutrition Bars
Low carb, gluten free, high in protein, high in fibre—all without trans fats. They're junk-free and perfect for everyone from body builders to students to athletes to busy dads (or moms!).
For Your Pet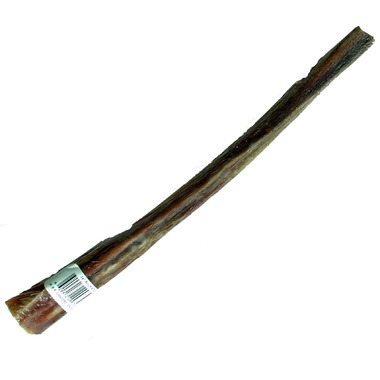 Masters Best Friend 12 Inch Bully Stick
Naturally loaded with vitamins and nutrients, these rawhide fruit bars are the perfect healthy snack for your best four-legged friend.
Fruitables Whole Jerky Alaskan Salmon for Dogs or Pet Greens Semi-Moist Cat Treats with Savoury Salmon
Salmon for all! These treats are wildly tasty and healthy beyond description. Your little carnivore may not get to run wild through Alaskan streams catching river run salmon, but these tasty rewards are as close as you can get.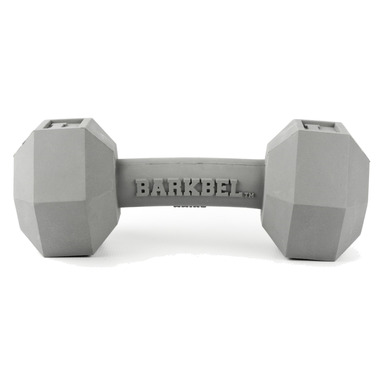 Petprojekt Large Barkel Dog Toy in Gray
The barkbel is a 100% solid natural rubber ٓdumbbell for the hardcore chewer!  Perfect for an enjoyable romp with your canine friend!