Our Food Buyer Predicts the Hottest Food Trends for 2019
Next year's food trends are all about eating healthier. Whether you're looking to restock your pantry with new specialty diet options (keto, anyone?), or just want to add more healthy snacks in the mix, 2019 is the year to do it. From medicinal mushrooms to drinking vinegars, here are 5 food trends you can expect to see all over Instagram (and Well.ca!) in 2019.
2019 Trend #1: Medicinal Mushrooms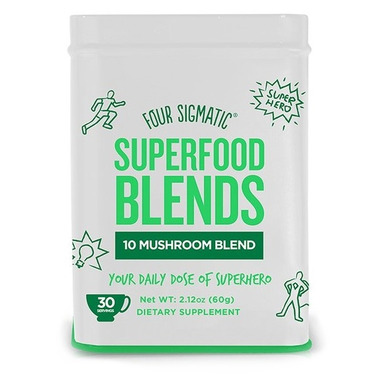 What's all the hype about? Medicinal mushrooms (depending on the type) offer an array of health benefits and come in many easily dissolvable formats, so they're easy to add to lattes, smoothies, and other recipes! Lion's Mane is said to improve memory and help you focus, Chaga is known for boosting immunity, and Reishi can help you relax. There's a mushroom for almost any area of health you are looking to improve.
We love Four Sigmatic 10 Mushroom Blend Tin. This special blend combines 10 different types of superfood mushrooms! It's great for overall health support, and is the easiest way to get an array of benefits from different mushrooms.
2019 Trend #2: Kick Sugar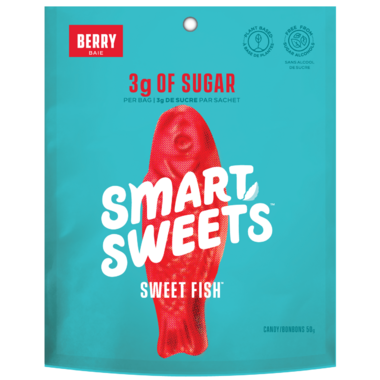 What's all the hype about? Sugar has no essential nutrients, is full of empty calories, and turns to fat in the liver. Multiple studies have shown the detrimental health effects of sugar when consumed in excess – and the addictive properties of consuming it! Kicking sugar is a huge undertaking, but will make just-as-huge improvements to your health, cognition, and energy levels.
We love SmartSweets Sweet Fish. This is a great option for all the candy lovers! Each bag contains only 3 grams of sugar, 80 calories, and 100% of your recommended daily intake of fibre. Need more convincing? Check out this post from SmartSweets to see how they compare to sugar-filled Swedish Fish.
2019 Trend #3: Drinking Vinegar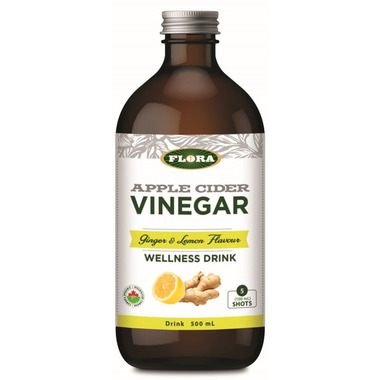 What's all the hype about? Apple cider vinegar (also affectionately referred to as "ACV") has been trendy in the wellness world for what seems like forever, and now we're seeing it added to beverages! Drinking vinegar promotes healthy gut flora that aides in digestion, improves immunity, and helps to lower blood sugar levels. It's also said to support weight loss.
We love Flora Apple Cider Vinegar Ginger and Lemon. This wellness drink infuses other natural health-supporting ingredients like turmeric, cinnamon and ginger, which help give this drink a powerful punch!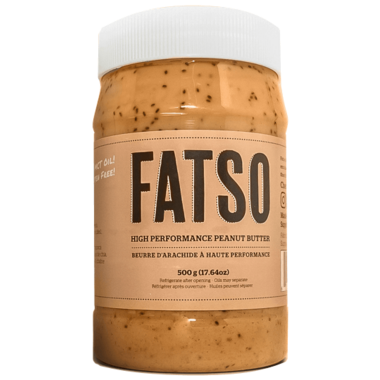 What's all the hype about? 2018 was a big year for the rise of the ketogenic diet, and we predict 2019 will be even bigger! The keto diet works by depleting your body of its store of sugars so that it will start to break down protein and fat (known as the state of ketosis) for energy. It is said to help with weight loss and improve focus. If you'd like to learn more, read our blog from a nutritionist on how to get started on the keto diet.
We love Fatso High Performance Peanut Butter. As its name suggests, Fatso's peanut butter is a unique blend of all-natural peanut butter and healthy fats, like organic coconut oil, avocado oil, MCT oil, and macadamia oil. Plus it has chia seeds and flax added, and it's sweetened naturally through prebiotic fibre instead of sugar. So, it's peanut butter…but way better.
2019 Trend # 5: Upgraded Lattes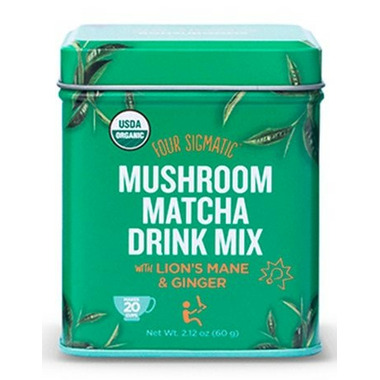 What's all the hype about? What better way to add nutrition to your morning routine than by upgrading your latte?! The beauty of this trend is that you can tailor the ingredients around specific needs to fuel your day. Adding medicinal mushrooms, turmeric, or even beet powders to your lattes is an easy and delicious way to add micro nutrients to your diet!
We love Four Sigmatic Mushroom Matcha with Lion's Mane Tin because of how easy it is! You can just add hot water or a milk of your choice and stir! It's super convenient, delicious, and great for travelling or keeping in your office.
Check out our full list of 2019 food trends for even more new and trendy snacks and drinks!