Delicious Bars for Every Occasion
We've all been there—in a rush, needing to grab a quick bite—and instead of a sandwich, a piece of fruit or some yogurt, we opt for what we think is a healthier (and obviously easier) alternative: a protein, energy, snack or nutrition bar.
The problem with bars is that most of us don't always know which one to eat when. So we've broken it down for you and given you examples of each of these delicious bars.
Protein Bars
These bars pack protein and are delicious. Filled with nutritious quality ingredients such as almonds and coconut. The most important thing to look for in a protein bar is what you don't find in them; the fewer ingredients, the better. If there are 20 ingredients (or more!)—most of which you are unable to pronounce—that's a sign it's best to look for another protein bar.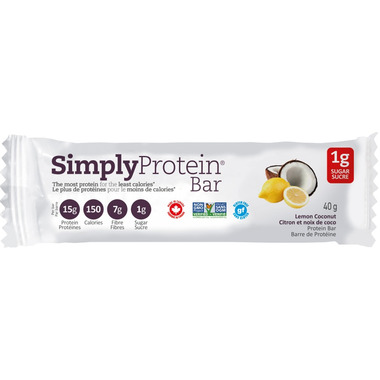 Simply Lemon Coconut Protein Bars

With only 8 ingredients—all of which you can spell on your own—these bars are the bomb. They have the most protein for the least calories and fat compared with other bars and they fill you up without weighing you down.
Quest Natural Coconut Cashew Protein Bar

If you love cashews and coconut, you're in for a treat with this great tasting, high protein bar. This one is delicious and convenient, while maintaining all of the nutrition of a carefully prepared meal that's packed with fibre to make you feel full and to help with digestion and weight loss. 
Energy Bars
These bars will give you the fuel to keep going without packing in the sugar. Energy bars can help meet your nutritional needs, especially if you need help getting calcium, zinc, vitamin D, vitamin B-12, folic acid, protein or fiber. They're also portable, convenient, pre-packaged, have a long shelf life and don't require refrigeration.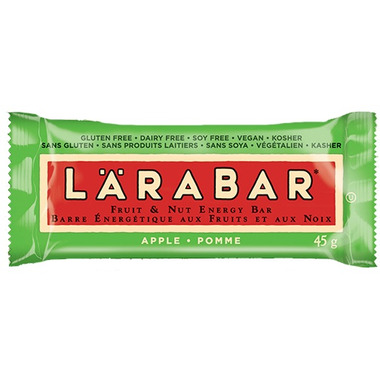 LaraBar Apple Fruit & Nut Food Bars

At just under 200 calories, this bar provides 1 full serving of fruit and 5 grams of fiber. Not too sweet, but oh so delicious, it's full of cinnamon and raisins. For added bliss, there's also almonds and walnuts for a nutty finish.
Clif Bar Chocolate Chip Energy Bars

A cookie-lover's dream come true. These bars have whole, organic ingredients, performance nutrition and great taste. Whether you're on a 150-mile bike ride or exploring a new trail, this energy bar is built to sustain your adventure.
Note quite a "bar" per se but close enough! These bites will taste better than any dessert while keeping you full and satisfied. And you won't believe how minimal and simple the ingredient list is: nuts, dates, cocoa, and coconut oil ? that's it!
Nutrition Bars
These bars provide nutrients and calories for when you're in between meals and on-the-go, whether it's heading to the gym for a yoga class or another round of hide-and-seek with the littles.
PureFit Almond Crunch Premium Nutrition Bars

These bars are versatile; from lunch boxes to soccer moms, from Wall Street executives to pro-athletes—everybody loves the taste and they fit into any pocket. Finally, a nutrition bar designed not only for the whole person but for the whole family.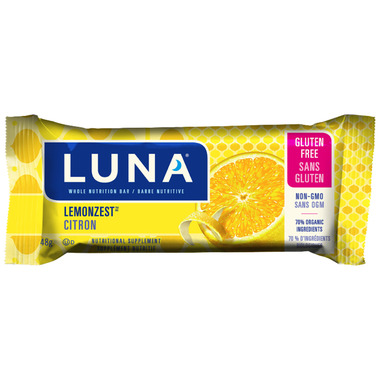 Luna Lemon Zest Bars
How can something so good for us be so yummy? Simple: Luna Bars start with the finest ingredients possible (nothing artificial) and nutrition that matters most to women. Wholesome nourishment and delicious indulgence, they are made with 70% organic ingredients and are just plain yummy.
Snack Bars
The Swiss Army knife of snacks: small, portable, napkin-free eats that can tackle a variety of situations. These bars are lower in protein than the others, but perfect for a quick and clean snack. They're filled with simple, whole foods like almonds, blueberries, honey, and brown rice.
Made from all-natural whole nuts, fruits and whole grains, with no secret ingredients and absolutely nothing artificial and no gluten, either. Just a delicious way of getting your body essential nutrients like fiber, protein and antioxidants (to name a few).
MadeGood Granola Bars and Minis

Organic, school safe and with the nutrients found in one serving of vegetables. Made from whole grains, are low in sugar, and have a taste that everyone loves. Most snack bars are held together with sugars or syrups, but MadeGood have perfected their delicious, on-the-go bars without adding any extra ingredients.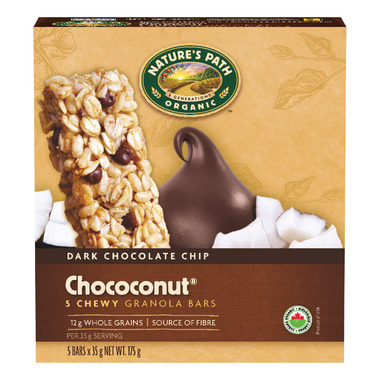 Nature's Path Organic Chococonut Granola Bars

Real, organic dark chocolate and freshly shredded coconut–this is The chocolatey-chocolatiest-chococonut bar! Combined with more of the good stuff like whole grain oats.
Taste of Nature Key Lime Pie Organic Food Bars

Tangy tart mixed with cool creamy sweetness delightfully creates the perfect Key Lime Pie flavour, but without all the bad stuff found in the dessert. Taste of Nature's 100% certified organic bars are vegan, Kosher, non-GMO and are made with the very best ingredients.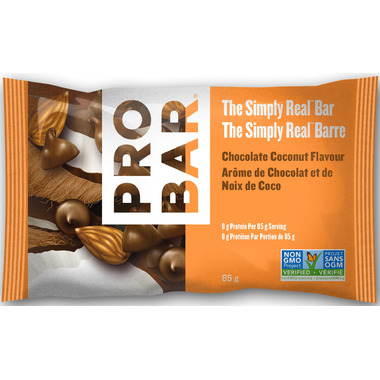 ProBar Chocolate Coconut Simply Real Bars

ProBar Simply Real Bar is a smooth coconut flavors and crunch compliment the light chocolate flavor perfectly in the ProBar Simply Real Bar.
Bars for Those with Food Sensitivities and Special Diets
Even those of us with sensitivities and allergies want quick and easy snacks. These bars are easily digestible and contain natural ingredients…just what we need!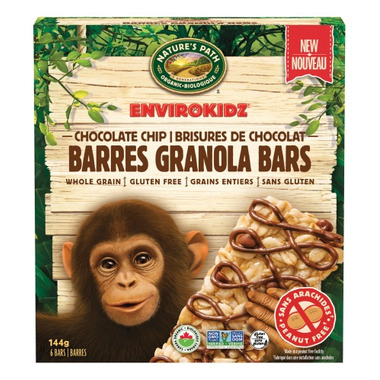 Nature's Path Envirokidz Chocolate Chip Granola Bars
Low fat, low sodium, gluten-free chocolate chip granola bars. Great for tucking into a backpack, lunch box or picnic basket.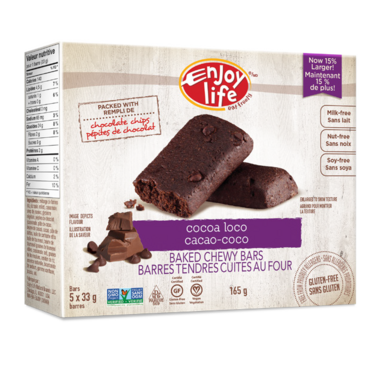 Enjoy Life Cocoa Loco Chewy Bars

This snack bar is packed with the flavor of rich chocolate, so everyone can enjoy! Munch away morning, noon or night. This chewy, salty, sweet delight is the perfect snack for any time of day.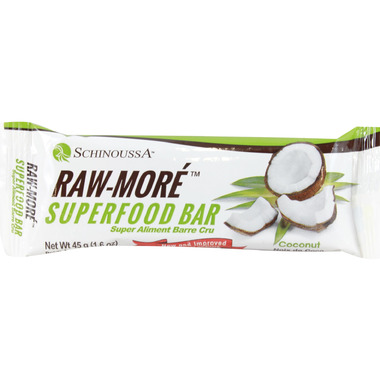 Raw More Superfood Coconut Bar

These bars are raw, vegan, paleo, organic, gluten-free, high in protein and have no sugar added.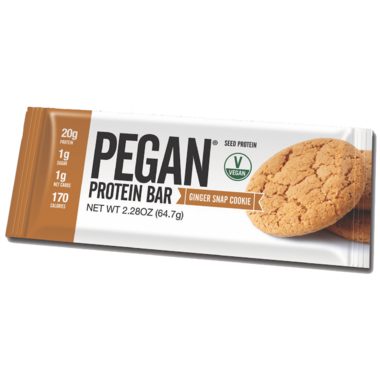 Julian's Bakery Ginger Snap Cookie Pegan Protein Bar

Julian Bakery is so proud to launch the first (non-gritty), gluten free, soy free, Vegan & Paleo, Pegan Protein Bar that is made with 98% organic ingredients. Also check out their line of Paleo Protein Bars! Both lines have a ton of amazing flavours such as vanilla cake, cinnamon raisin roll, and devil's food cake.
NuGo Gluten Free Dark Chocolate Crunch Bars

This allergy friendly all-natural dark chocolate bar gives everyone, even those with celiac disease, something to love. They have 9 grams of protein and are gluten-free, soy free and made with real dark chocolate.