These are the Best Natural Sheet Masks for Every Budget
As much as I love a good charcoal detox scrub or gooey moisturizing mask, they can be time consuming, make your sink look like a crime scene, and ruin your favourite shirt in about a second. Enter sheet masks: they're convenient, require no prep work, and are way less messy.
With so many options on the market (some great…some not) it can be tough to wade through them all. So today, I'm going to break down my top picks by price range and help you find the real gems that can help you achieve your best skin yet!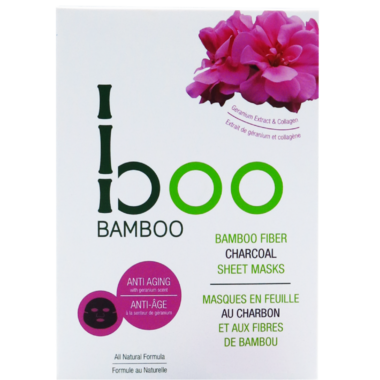 At less than $3.50 a mask, these are a complete steal! And despite the low-price tag, you won't be sacrificing effectiveness or results. Made with Boo Bamboo's signature bamboo fibre charcoal, collagen, geranium oil, and special blend of fruit extracts, the mask claims to boost cell turnover and give skin a youthful glow.
Based on my experience, the mask material is strong, fits nicely, and has a perfect amount of essence absorbed into it. I found the anti-aging version left my skin feeling plump and noticeably less dry the next morning. Bonus, they also make a lip mask version!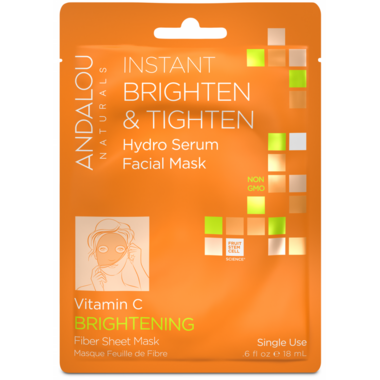 Having used and loved Andalou's regular masks for years, I had high expectations for their sheet versions and they did not disappoint. Enriched with Fruit Stem Cells, Vitamin C, and Turmeric, the formula is said to instantly hydrate and improve skin tone for a tighter appearance and glowing complexion.
As someone with sensitive skin, Vitamin C is an ingredient I am cautious about using, but I only experienced a light tingling from this mask and when I removed it, my skin looked brighter immediately. This one was definitely a bit wetter in texture than the others I tested, so make sure to pat any extra essence at the bottom of the package into your skin post-mask for added benefits.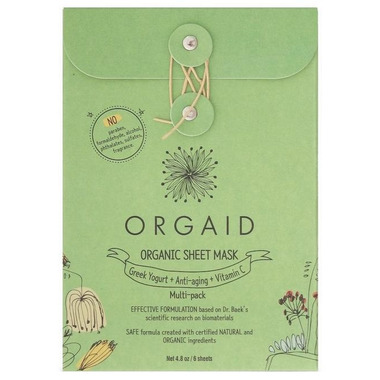 Made with USDA certified organic ingredients and no chemical preservatives, this might just be the cleanest sheet mask out there. With combinations I've never seen before in a sheet mask and high-quality serums that absorb super quickly, these end up being SO worth the slightly higher price tag.
The Greek Yogurt is my personal favourite, filled with nourishing ingredients like aloe vera, hyaluronic acid, green tea and rosehip. It provided my stressed-out skin with some much-needed TLC. Also, the sheet masks are made of a plant-based material that is biodegradable and the packaging (which is beautiful!) is paper, so it can be recycled!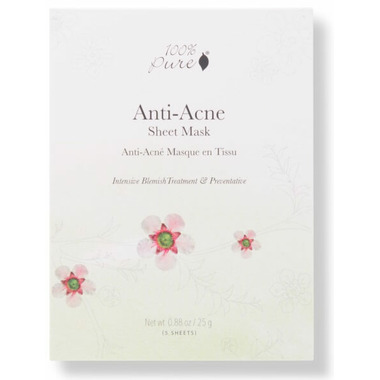 100% Pure's recently launched sheet masks come in a bunch of formulations, but their Anti-Acne version is the stand out for me. Made with salicylic acid and naturally clarifying ingredients like tea tree, rosemary and seaweed, this mask helped with the congested pores around my nose and to fade some stubborn spots on my chin. The sheets themselves are not messy and stayed put on my face. Also, unlike so many acne products, it did not irritate or strip my skin but actually left it feeling more hydrated than before using it.
Do you have a favourite sheet mask? Share in the comments!
Eve is a photographer and writer from Toronto, Canada with a passion for natural beauty and healthy eating. She loves green products, yoga, big salads and even bigger cups of tea.