Beauty
Our Beauty Buyers Predict the Hottest Beauty Trends for 2019
We've seen lots of innovation in the beauty world in 2018, and we're excited to share what we think will be the hottest trends for 2019. From jade rollers and gua sha to special hemp-infused lotions, here are 6 beauty trends you can expect to see everywhere in 2019.
2019 Trend #1: Face Rollers & Gua Sha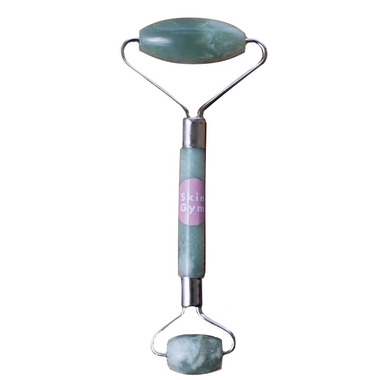 What's all the hype about? Face rolling is an ancient beauty ritual that's been used for centuries to help improve skin. It's essentially a simple mini facial you can give yourself at home – read our blog on jade rollers to learn how it works! Gua sha is very similar, but it involves massaging the skin with a carved gemstone instead of a roller.
Both methods can improve your skin by increasing circulation and reducing any puffiness, redness and fine lines. Use it at night or in the morning with your favourite beauty oil or cream, and it will help increase absorption.
We love the Skin Gym Jade Roller because jade is known to enhance healing and protection. This beautiful roller can help enrich your morning and evening beauty ritual!
2019 Trend #2: Crystals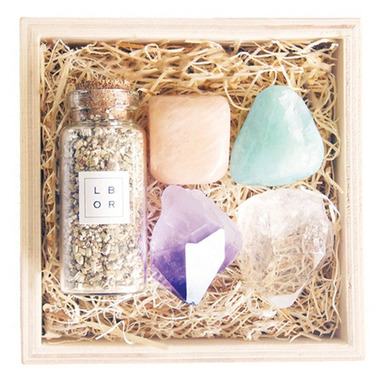 What's all the hype about? Crystals have been super buzz-y in the wellness world lately. Their use is based on the belief that crystals contain different healing and energizing properties, and we are seeing them pop up everywhere. You might notice them on display in most yoga studios, infused in beauty products, in home décor, and in beauty tools like facial rollers.  Whether you're trying to attract love, success, health, or positive vibes, there's a crystal out there for you!
We love Little Box of Rocks Crystal Collection Wildflower. This set makes a perfect gift for someone special, or for yourself! The collection contains crystals for protection, courage, wisdom, and new beginnings.
2019 Trend #3: Glowing Skin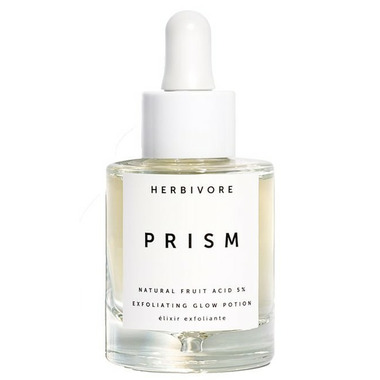 What's all the hype about? Glowing, dewy skin is trendier than ever. Living a healthy and balanced lifestyle is the key to getting glowing skin. But there are also new beauty products emerging that can help you achieve that glow-y look all year long. Exfoliation and deep cleansing products, beauty steam blends, hydrating masks, and facial rollers help oils deeply penetrate your skin for a radiant complexion. You can also use highlighters, sun kissed bronzers, and holographic foundations to get a healthy looking glow.
We love Herbivore Prism Exfoliating Glow Potion. As the name suggests, this "glow potion" will exfoliate, hydrate and eliminate dullness to give you glowing skin! We especially love that it's all-natural and vegan.
2019 Trend #4: The Scrunchie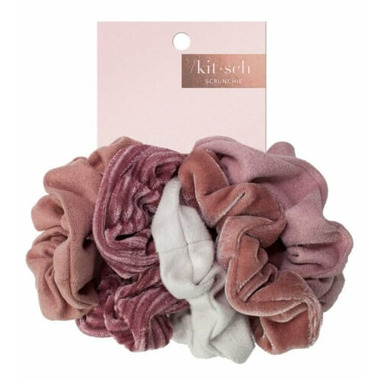 What's all the hype about? Scrunchies are back, and we couldn't be happier about it! Scrunchies are stylish in your hair and on your wrist, which makes them the perfect accessory for any occasion. They're gentle on hair and don't leave any kinks like other hair ties tend to, while still providing excellent hold. Whether you're lounging around the house with a soft silk scrunchie or pairing your holiday dress with a stylish velvet scrunchie, your hair will thank you!
We love kitsch Velvet Scrunchies for the range of blush and mauve colours and textures this set of 5 comes with. They'd look great with any outfit!
2019 Trend # 5: Waste-Free Beauty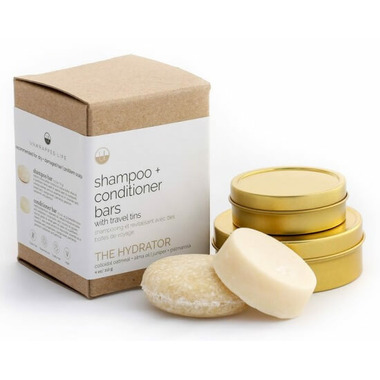 What's all the hype about? Living a low waste, plastic-free lifestyle is finally getting easier – even in the beauty world. 2019 welcomes the rise of shampoo and conditioning bars and recyclable beauty products, so you can feel better about your beauty products impact on the environment. All without having to compromise your daily regime!
We love Unwrapped Life The Hydrator Travel Set. This waste-free shampoo and conditioning kit is perfect for your shower at home or for travelling, thanks to the cute gold travel tins that come in the set.
2019 Trend #6: Hemp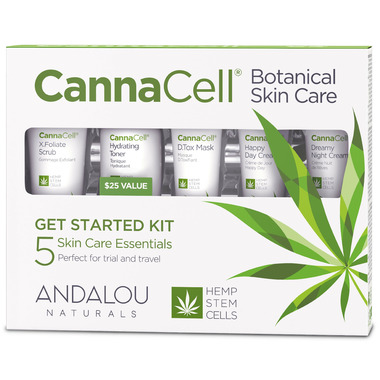 What's all the hype about? Hemp is kind of a big deal right now, thanks to Canada's legal changes in the cannabis industry. Unlike some forms of cannabis, hemp doesn't have any psychoactive chemicals, It offers lots of health benefits, which is why it's used in protein powders, skin care, supplements, soap, shampoo, and so much more! You may notice it on the label of many beauty products in particular because it's highly moisturizing. It's a wonderful, sustainable, eco-friendly option that has been harvested for years. To learn even more about this powerhouse plant, read up on Hemp 101.
We love ANDALOU naturals CannaCell Botanical Skin Care Kit. ANDALOU's new CannaCell skincare line is amazing, and this botanical skin care kit is a great way to test out the products from the line! The kit comes with 5 travel-sized essentials, including a hydrating toner, a detoxifying mask, and skin creams. Everything is natural, vegan, and worth the hype!
Check out our full list of 2019 beauty trends for even more exciting and trendy beauty and skin care products!
–
Written by Lisa Whyatt (Beauty Buyer) and Julia Finnigan (Personal Care Buyer)